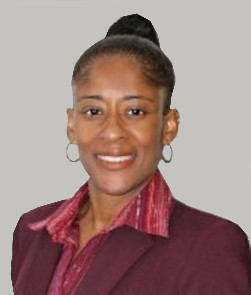 Natacha Janvier-Derilus enjoys establishing and maintaining relationships with many of EGC's partners, including universities, corporations, and business accelerators.
Ms. Janvier-Derilus is a molecular biologist by training and worked for the BRITE (Biomanufacturing Research Institute and Technology Enterprise) program / Department of Pharmaceutical Sciences at North Carolina Central University, as an Academic Advisor and Recruiter, for over 14 years. She is originally from the Bronx, New York, and currently lives in Durham, NC. In her free time she enjoys working out, running, traveling to the coast and trying new "fun" activities.
Education: M.S. in Zoology from Michigan State University, B.S. in Biology & AAS in Criminal Justice from Grambling State University.