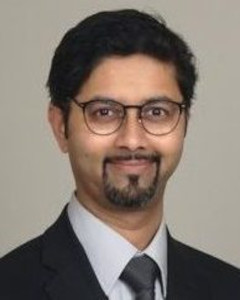 Dr. Nitesh Sule offers extensive experience in method development and scientific writing. He is a trained biochemist with expertise in enzymology, microfluidics, metabolomics and molecular microbiology. As a graduate student, he elucidated the mechanisms of active-site specificity in metalloenzymes and identified potent inhibitors of antibiotic and anti-cancer drug targets. As a postdoc at the Texas A&M University Engineering Experiment Station, Dr. Sule probed the role of norepinephrine as a signaling molecule between gut microbiota and the host. Dr. Sule has taught undergraduate courses in chemistry, microbiology and molecular biology and has served as ad hoc reviewer for research articles and grant proposals, and as a judge for high-school, undergraduate, graduate and postdoctoral science symposiums. Dr. Sule enjoys being exposed to novel technologies and playing a role in bringing them to fruition through strategic non-dilutive funding. When he is not working on proposals, he likes to spend his time entertaining his family, breaking things around the house, and getting lost outdoors.
Biotechnology
Diagnostic/Assays
Medical Devices
Pharmaceutical Sciences
Software/IT
Scientific Consultant, Eva Garland Consulting
Research Associate, Texas A&M University
Lecturer, DY Patil College
M.S. in Microbiology from University of Pune
Ph.D. in Biochemistry from North Dakota State University.