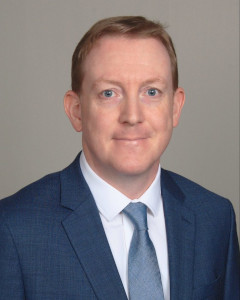 Dr. Chris Showell is an experienced scientific writer whose expertise spans multiple scientific fields. He is formally trained as a molecular biologist with specialties in genetics and developmental biology, and during his academic career, Dr. Showell developed high-throughput, DNA-based screening approaches to identify novel mutations in genes involved in human congenital heart diseases. Dr. Showell has presented research at various national and international conferences — including the 11th International Xenopus Meeting in Kazusa, Japan— and was involved in the annotation of the Xenopus tropicalis genome. Dr. Showell subsequently worked at a leading research services company in the Triangle, providing prepublication support to thousands of researchers worldwide in a wide variety of research fields. In his current position at EGC, Dr. Showell enjoys the opportunity to work with clients who are developing a wide variety of technologies and therapeutics. In his spare time, he enjoys reading and running.
Biotechnology
Defense
Diagnostics/Assays
Medical Devices
Pharmaceutical Sciences
Software/IT
Scientific Consultant, Eva Garland Consulting
Managing Editor, Research Square
Quality Control Editor, Research Square
Contract Editor, American Journal Experts
Postdoctoral Research Associate, Department of Genetics, University of North Carolina at Chapel Hill
B.S. (Honors) in Genetics from the University of Sheffield
Ph.D. in Biomedical Sciences from the University of Sheffield.