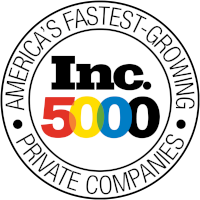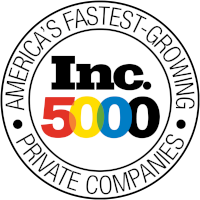 By connecting our clients with the resources they need to support scientific advancement, EGC seeks to break down the barriers that exist in translating great scientific discoveries into solutions that can solve our society's most pressing problems. Our team's strategic, targeted approach has supported clients in securing and managing over $600 Million in grants and contracts that fund some of the most innovative research & development in the US and worldwide.
After a 2 year hiatus, EGC was thrilled to host our annual Holiday Party at the Bridge Club in downtown Raleigh. Our CEO, Dr. Eva Garland, spoke about EGC's many successes in 2022, including: – EGC's customer base growing to over 2,000 clients across 50...
"Really enjoying working with Tiger, he's awesome!"
– Dr. Ranjit Bindra, Associate Professor, Yale School of Medicine
"EGC has got to be one of the most well-organized teams around! I have nothing but positive feedback, it seems like it's a well-oiled machine."
– Dr. Kirsten Moisio, Northwestern University
"Yesterday, Temblor was awarded a Phase II SBIR grant from the National Science Foundation. Your review of our Commercialization Plan and Project Description was crucial, and we are so grateful."
– Ross S. Stein, Ph.D., CEO & Cofounder, Temblor, Inc.
"I was one of several faculty at the University of Alaska Fairbanks that was participating in your seminars provided to help us develop SBIR proposals. I was very fortunate, and the USDA just called to let me know that I got my Phase I awarded starting in June."
– Tom Kuhn, Ph.D., Faculty, University of Alaska Fairbanks
"Dr. Lu was everything we could have hoped for and more during our first AFWERX submission. She responded rapidly to every question we asked, provided thoughtful and thorough feedback, and she knows her stuff! We are so glad that we hired EGC as an hourly consultant. Worth every penny."
– Blake Richardson, Co-founder & CEO, EaseAlert
"The knowledgeable, friendly and professional team that we worked with to set up our strategic plan turned the chaos of federal grants into a clear road map."
– Wendy Morgan, CEO, Shift Bias